Labels
What attracts attention in the flood of products on the shop shelves?
It has been known that one of the key factors in the decision to buy is the packaging or the label on the product.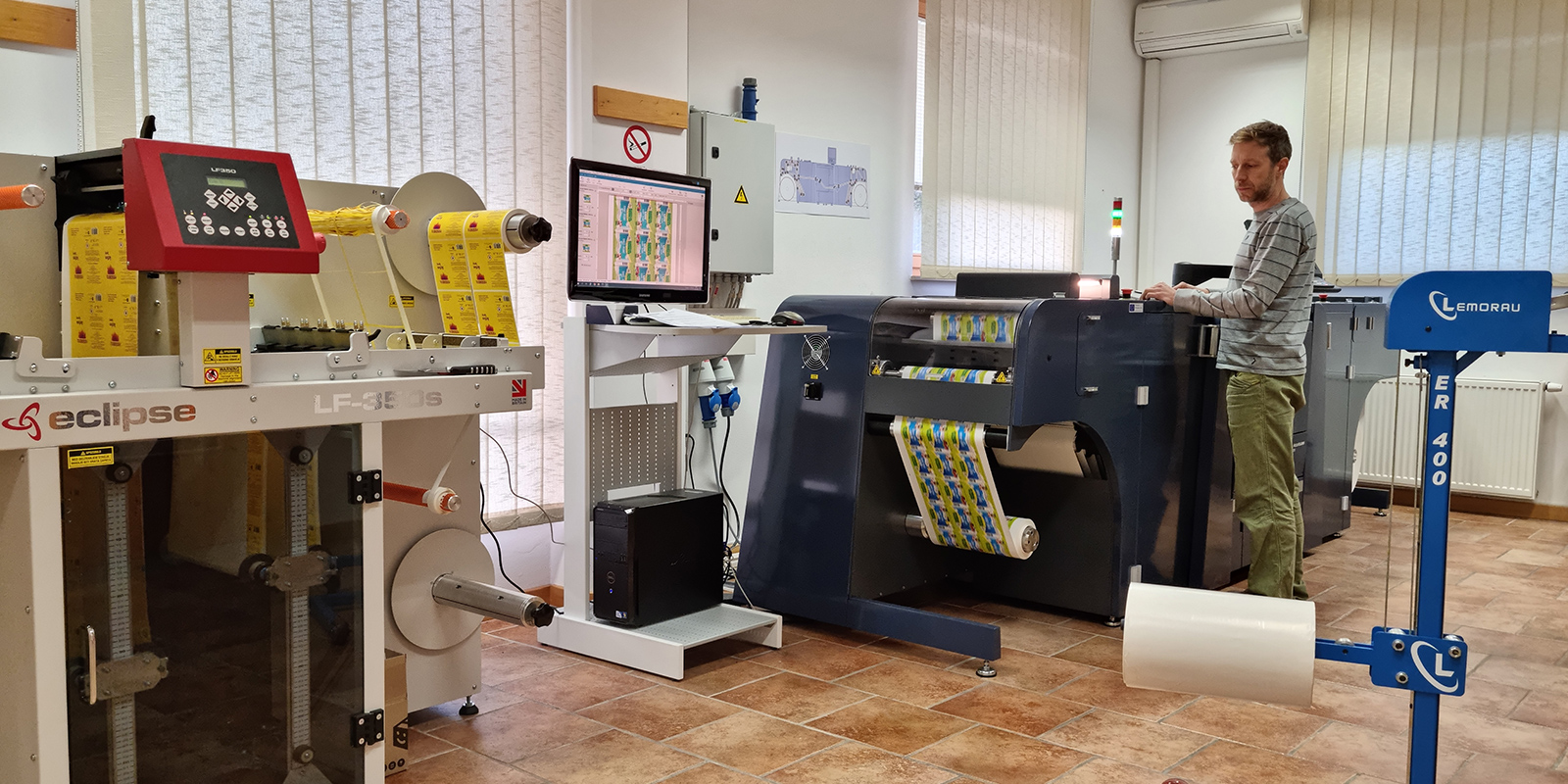 We provide high-quality labels for a wide range of products. Printing labels on a roll makes sense if a labelling machine is used to apply labels to your products or if you want to speed up the manual application. Application of roll labels is simpler and faster.
Label printing technology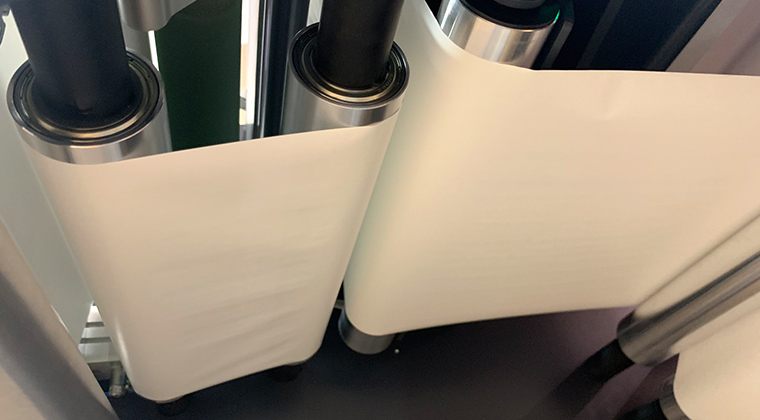 Digital print - roll-to-roll with a Konica Minolta digital label press
High print quality
Suitable for small to medium print runs
Fast response - short delivery time
Sample production possible
Greener production
Label finishing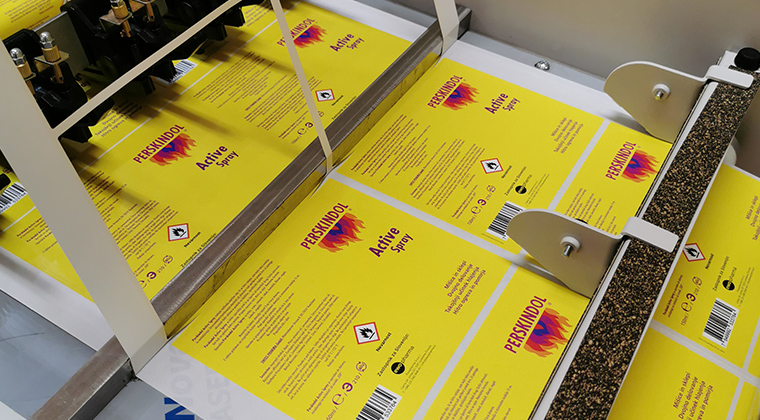 Die-cutting or CNC cutting of labels to the desired final shape (kiss cut)
Possible additional protection by lamination
Winding onto small cardboard rolls
Possible gold printing, UV coating, etc.
Materials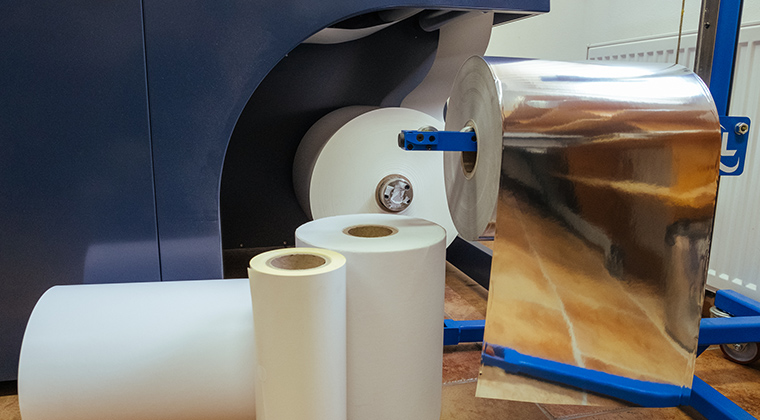 Variety of synthetic and paper self-adhesive materials:
white PP, metallized PP, transparent PP, coated paper, uncoated paper, structured paper, pearl paper, etc.
Choice of adhesives (standard, permanent, removable, frost - for products in freezers, etc.)
What label fits for my product?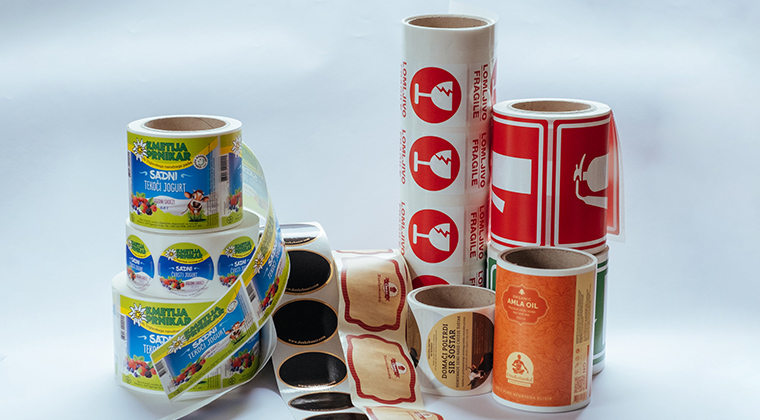 Depending on the product, its use, packaging and storage, we can advise you on the material and finishing for your labels. The label application method (manual or machine) is another important consideration, and the exact layout of the labels on the roll is determined accordingly.

The funding for the project is provided by the European Union
through the Recovery and Resilience Fund under the
"NextGenerationEU" recovery instrument.